Welcome to the Bulls of the North Wiki
Edit
A wiki for the 2013 Song of Ice and Fire Roleplaying campaign. We're based in Cambridge, Ontario, and follow the adventures of House Minos of the North.
[I'm just putting a link to all pages here until I start actually integrating them]
Characters are in order or rank ( ie.  rulers followed by linage\ heirs) an then by alphabetical order. I also straightened out the broken and repeated links for the same pages. I made sure everything below has a working link and page. I did the best I could without seeking out information I should not see.  I think I missed house slate and one other house; but with creating working links and pages I just included below what needs to be improved on. A smaller job than formatting everything. Hope this is okay and helps out a little Brad. xoxo
Introduction to Character Creation
House Head, Lord Osner Abwehr
Lady Tajanya Saal -Abwhr
Lady and Heir Lanya Abwehr
House Head, Lord Leran Alester 
Lord Heir Brandon Alester
Lady Alyssa Alester- Dane
Lady Demma Alester -Rey
Lord Emmett Alester
House Head, Lord Roose Bolton of The Dreadfort
Lord and previous Heir, Domeric Bolton
Heir and Bastard of Bolton, Ramsay Snow
Previous Lord Heir Adham Dannett
Lady Iris Dannett
House Head, Lord Naton Lugus of the Wolf's Towers
House Head, Lord Orten Lugus of Dann's Fort
Lady Serra Mansford- Alester
House Head, Lord The Old Bastard of  The Horns
Lord Heir Maeus Minos
Lord Henry Minos

Bastard Dardalion Snow
Lady Varlenna Harvenn- Minos
Ana Minos - Cousin of House Minos
Hector Minos, Master of Arms
Maester Arls Kerram Obron Sand - Guard of Princess Varlenna
Rose Mesra- Minos?
Bastard Neil Rivers
Laz Johnsen- Hired Merc.
Aera Hillstorm-  House Acher
House Head, Lord Rodrik Dustin of The Rills
Lady Bethany Ryswell -Bolton  
Lady Barbrey Ryswell -Dustin of Barrowtown
Lord Heir Roger Dustin
Lord Rickard Dustin
Lord Roose Dustin
Lord Willam Dustin of Barrowtown (Son in law to Rodrik Dustin)
Describe your topic
Edit
Write a description about your topic. Let your readers know what your topic is about and add some general information about it.
Latest activity
Edit
Photos and videos are a great way to add visuals to your wiki. Find videos about your topic by exploring Wikia's Video Library.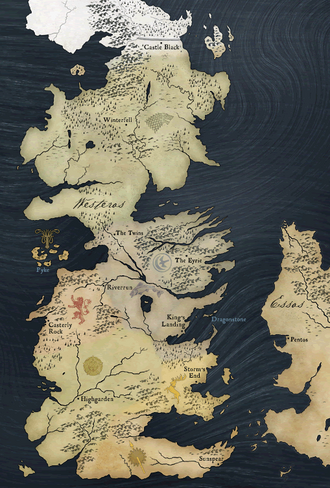 Community content is available under
CC-BY-SA
unless otherwise noted.